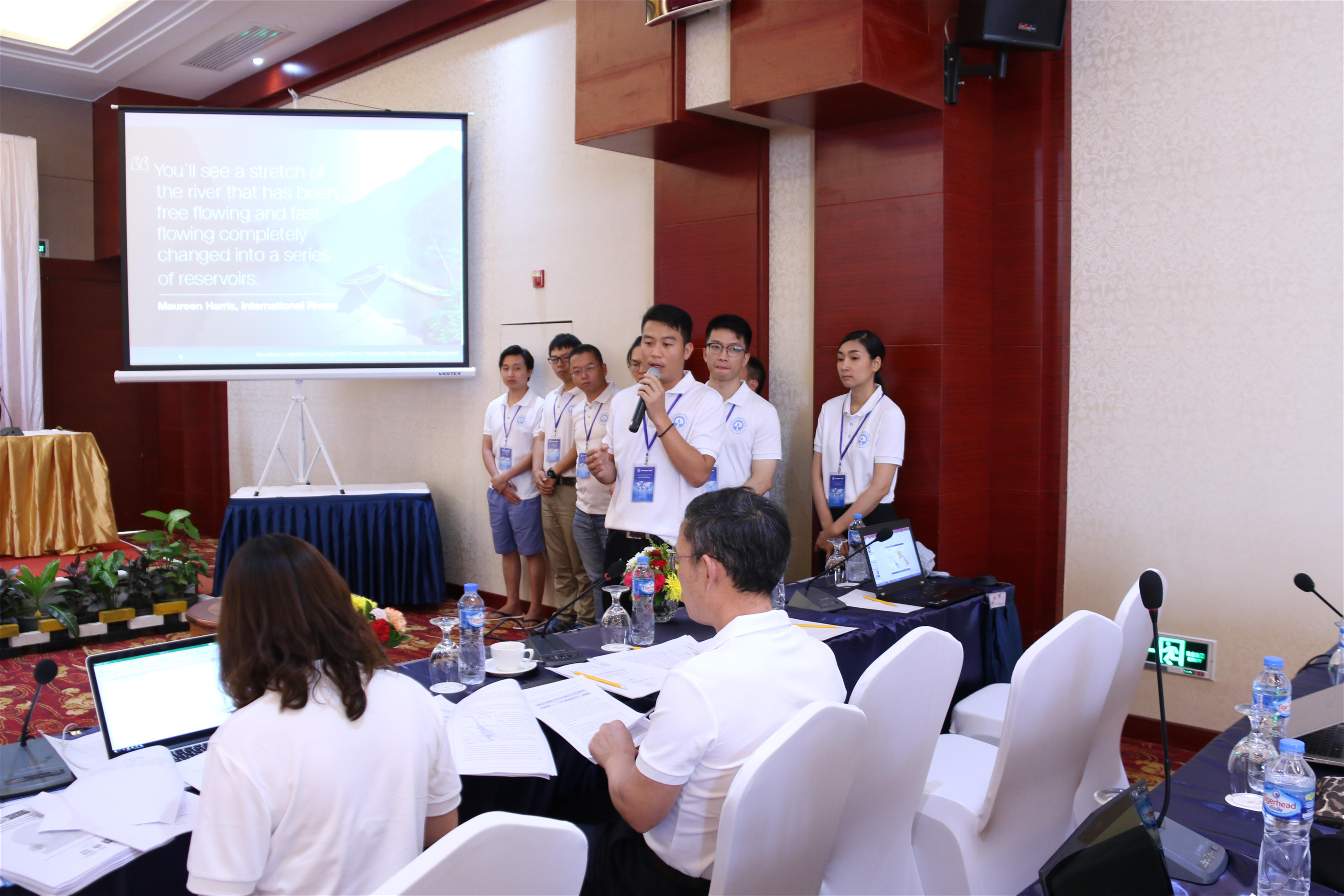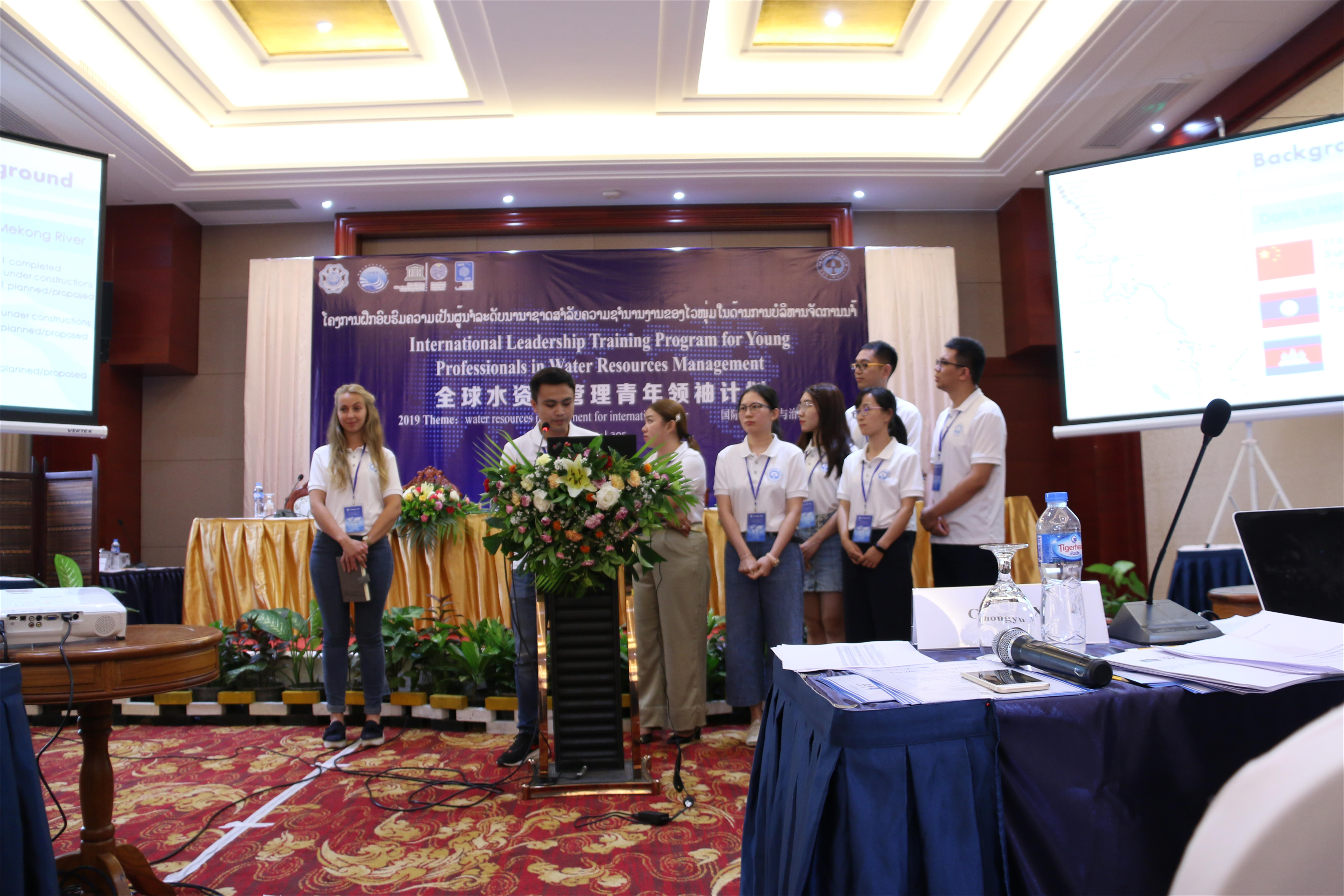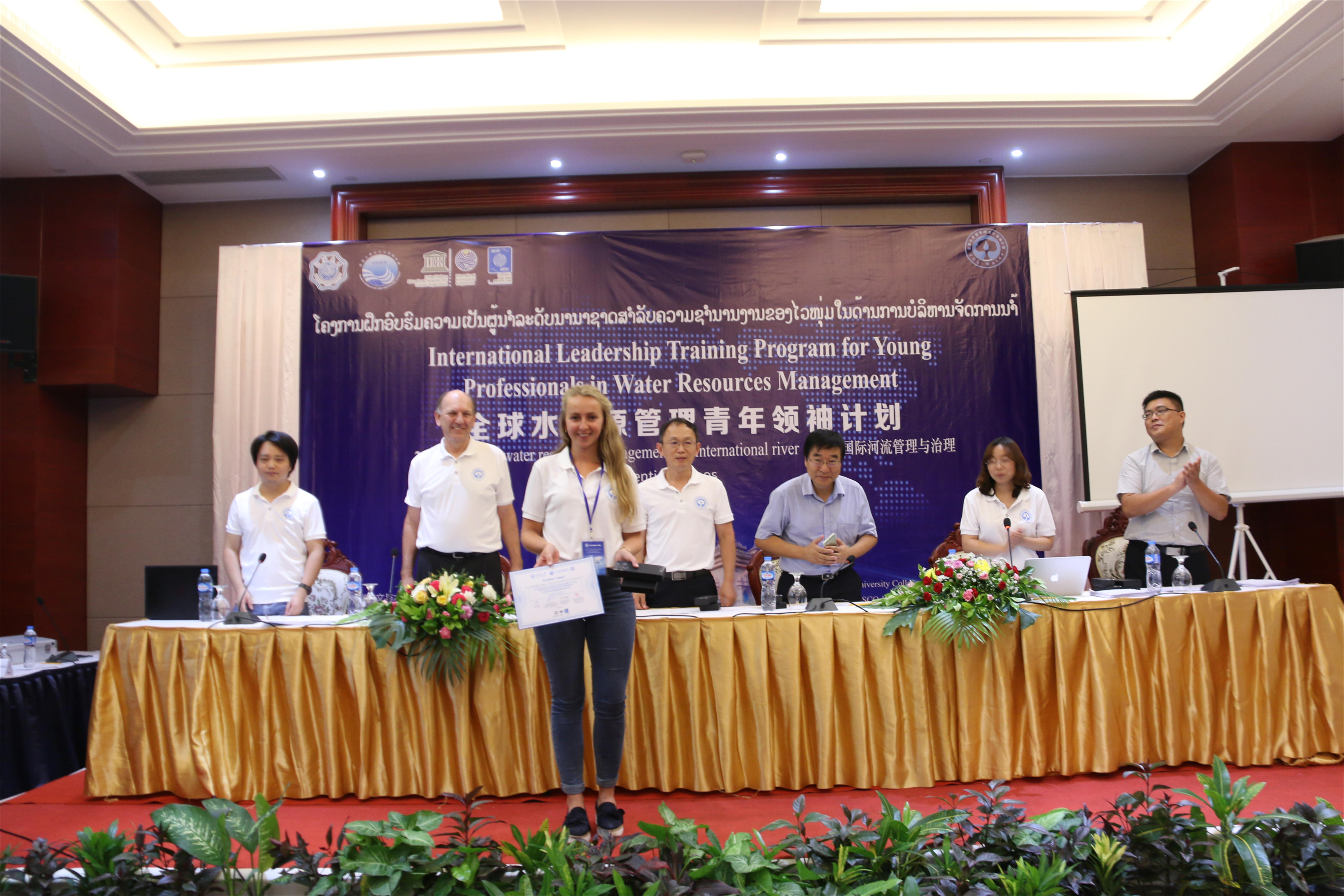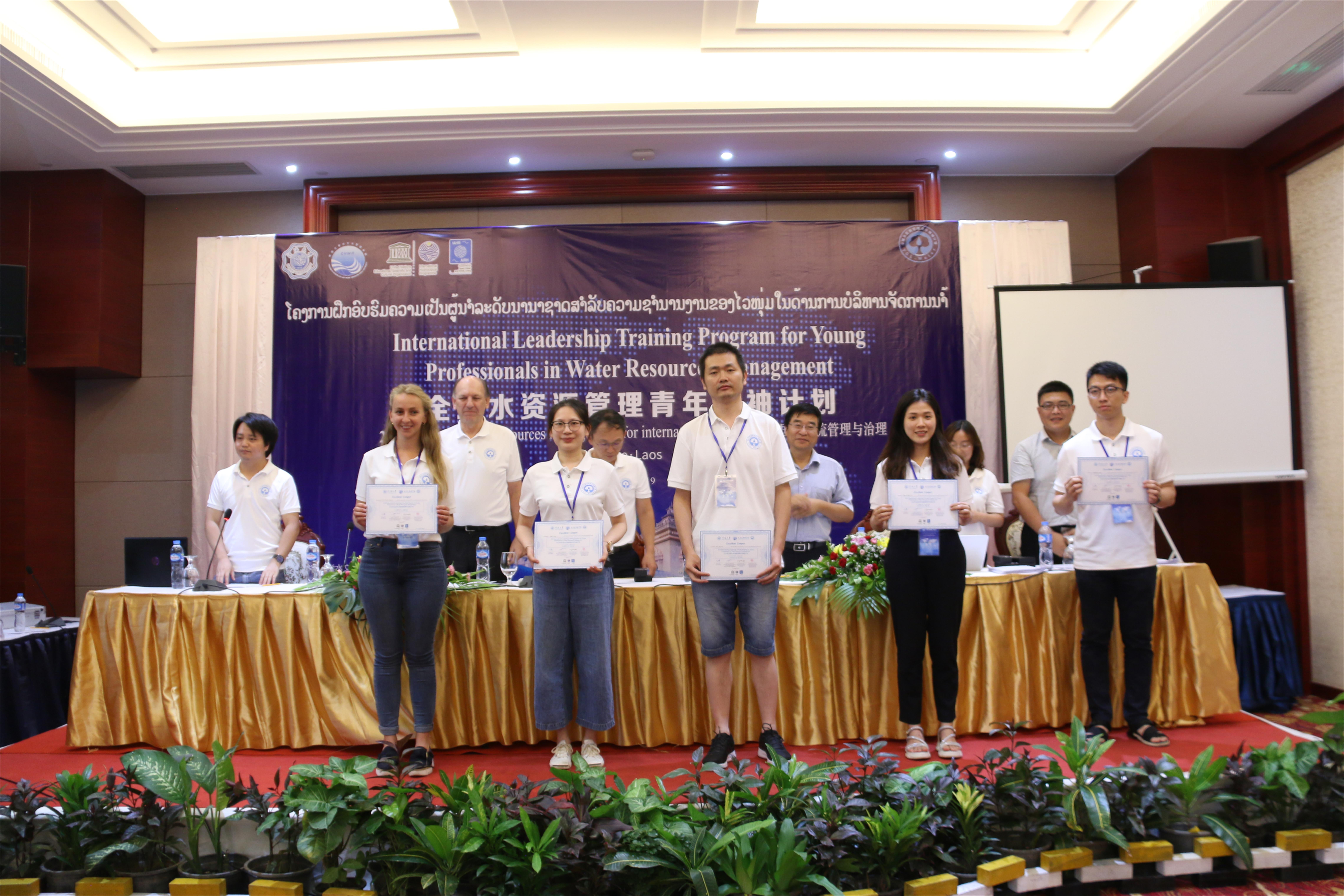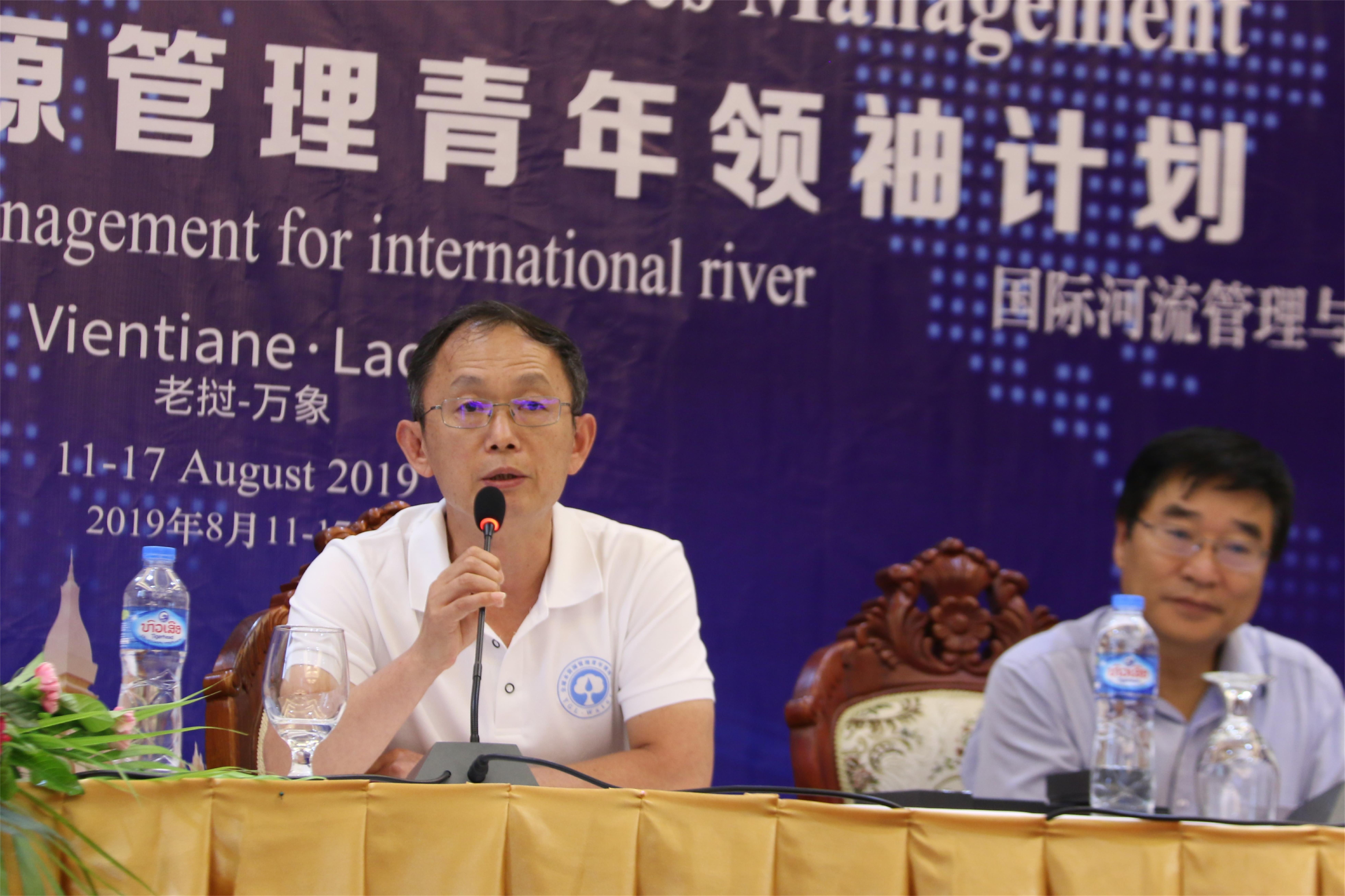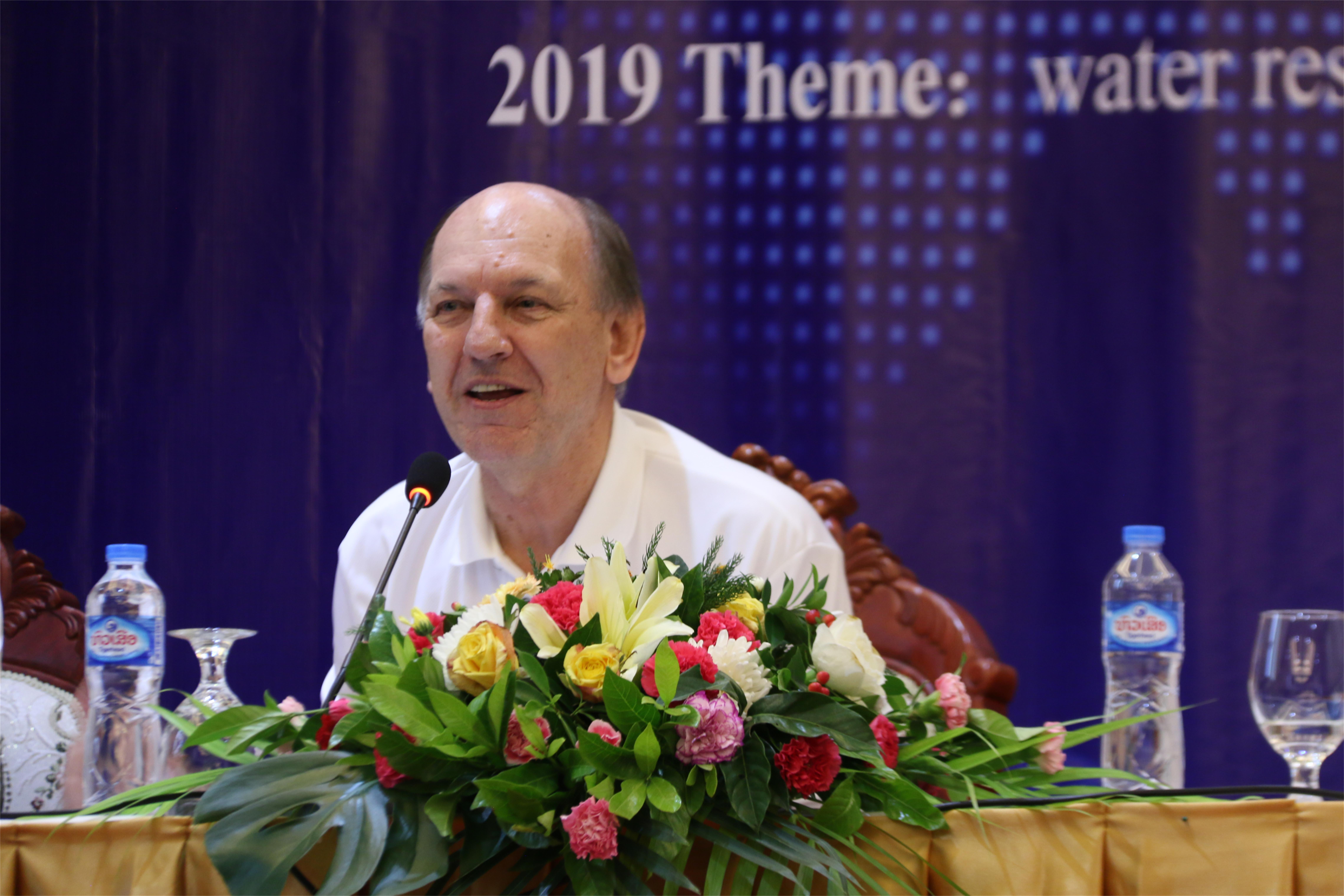 At 14:00 PM on August 16, 2019, the young professionals of the YGL-Water 2019 delivered the presentation of their advisory reports. As one of the major outcomes of this workshop, the trainees of YGL-Water 2019 should submit an advisory report, in which they need to identify the key challenges in water resources management in Lancang-Mekong River Basin and to propose solutions to address these challenges. To be more specific, the trainees of the YGL-Water 2019 were classified into five groups according to the five topics they have chosen, i.e. Hydropower development, Flood Control and Management, Integrated Water Resources Management, Ecosystem and Environmental Management, and the last one, Policy, multi-stakeholders, and international collaboration. Each group should submit one advisory report, in English (for International Students Group) and in Chinese (for Chinese Students Group).
After the group presentation, the closing ceremony of the "2019 International Leadership Training Program for Young Professionals in Water Resources Management" was followed. Prof. Chongyu Xu, Prof. Lloyd Townley, Mr. Shuhui Wei, Prof. Congrong Yu, Dr. Xin Li, and Dr. Chong Qiu and Ms. Yandong Jing attended the closing ceremony. Prof. Congrong Yu chaired the closing ceremony.
Dr. Xin Li, gave a short summary of the major events of the YGL-Water 2019 program, and he expressed his congratulations for all the trainees who have successfully completed their training through this workshop. The organizer committee and experts presented the "Certificate of Completion" to all the trainees. Also, 5 Excellent Contributors (Ranran He, Xuan Guo, Ellen Birgitte, Tianshan Zeng, Nguyen Ngoc Tu) and 1 best Presenter (Ellen Birgitte) were chosen and awarded certificates and small gifts. The group leaders were also awarded small gifts given the contribution they have made. Then, the representatives of the young scholars shared their feelings and ideas about the workshop. In the end, Prof. Chongyu Xu and Prof. Lloyd Townley congratulated the young scholars on completing the training program and wished they could achieve more in water resources management.
(By Tianshan Zeng, Hong Gao, Xingye Han, Jiaqi Bian, Xiaohua Fu, Xin Li )