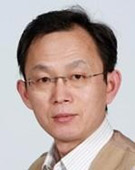 Chong-Yu Xu
Chong-Yu Xu, Professor of Hydrology at the Department of Geosciences, University of Oslo, Norway. Fellow of the Norwegian Academy of Science and Letters. Fellow of Norwegian Academy of Technological Sciences. Honorary professor of Hohai University.
Show More +
His fields of interest and present research activities focus on Hydrological modelling at global, regional and catchment scales; Regional evapotranspiration and its role in linking climatic and hydrological system; Hydrological impact of climate and environment changes at global, regional and catchment scales, Uncertainty analysis and time series analysis.
He served/serves as adjunct Professor at Uppsala University in Sweden and several universities/institutions in Canada and China including Nanjing University, Sun Yat-sen University, Wuhan University, Hohai University and Chinese Academy of Sciences. He served as Overseas Assessor for the Chinese Academy of Sciences. He has been awarded WMO Research Awards for Young Scientists, and Outstanding Overseas Chinese Scholars Awards, etc. He is currently the Editor for international journal of "Hydrology Research", and Associate Editor of several journals including "Journal of Hydrology". He has an h-index of 57 in the Web of Science, and an h-index of 70 in Google Scholar. He received Web of Science Highly Cited Researcher Award in 2017 and 2018. He is an Expert reviewer of IPCC WG-I and WG-II reports.
Lecture title: "Water Resources Management and Hydrological Modelling in a Changing World –Moving from conflict to cooperation"
Abstract
As the Secretary-General of UN António Guterres told Security Council that three quarters of UN Member States share rivers or lake basins with their neighbours. There are more than 270 internationally shared river basins, including the Nile, the Indus, the Ganges, the Euphrates-Tigris, and the Mekong. Water security and water resources management are global strategic issues. Cooperation on water resources management is listed as one of the major plans under the Lancang-Mekong cooperation scheme. Although the science and technology of water management have experienced significant improvements over the past century, many issues still require the attention of the scientific community. Sustainable water management needs a careful analysis on water availability, water demands and environmental impact. Water can be a catalyst for cooperation or the root of the conflict inside nations or at the nation-state level with nations competing over transboundary water resources, as a result
of numerous mega-trends including climate change, rapid economic and population growth, urbanization, and mismanagement. This lecture starts with a brief description of key issues of water management, requirement of sustainable water management, and then discusses the state-of-the art of assessment of available water resources at global, regional and basin scales by using hydrological models under current and changing environment, and ends with identification of a number of challenges and research priorities.
Show Less -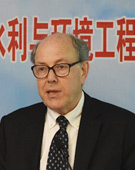 Dr Christopher George
Dr Christopher George is an expert on internationalisation currently working as Chief International Consultant for Hohai University in Nanjing advising the university on all aspects of internationalisation. He also works as an independent consultant to European universities on internationalisation
Show More +
For nearly twenty years until stepping down in late 2018 Dr George was Executive Director of the International Association for Hydro-Environment Engineering and Research (IAHR). Founded in 1935, IAHR is a highly-respected independent, international professional association headquartered in Madrid, Spain and Beijing, China with nearly five thousand members - mostly university academics - from nearly one hundred countries.
Dr George was responsible for all aspects of running the organization reporting to the council of elected volunteers. During this period he developed close links with universities and research organizations throughout the world. From 2015 he was mostly based in Beijing in China developing links with leading universities and research centers throughout China and establishing a new headquarters office for IAHR. These responsibilities included assisting universities develop research links, organising international congresses, developing student exchange mechanisms, developing international publications, and developing new media for communications and knowledge sharing. Dr George also worked as an advocate for investment in science for solving water problems internationally through close links with relevant UN agencies, and other global bodies involved in water issues.
Most recently has been working on developing partnerships between universities in Europe and China.
Before joining IAHR in 2001, Dr George was for ten years director of HR Wallingford the privatised UK national research organization for civil engineering hydraulics. He was responsible for all aspects of internationalisation.
Dr George has over forty years experience of working at all levels with governments, companies, NGOs, international bodies, and universities working as an expert in the water sector. In his earlier career he developed and used software for designing irrigation systems and water supply networks around the world. He has resided for extended periods in many countries including Indonesia, Malaysia, China, Philippines, Italy, the Netherlands as well as his native UK, and currently resides in Nanjing, China and Madrid in Spain! He has a wide-ranging and profound understanding of different cultures and business practices around the world.
In October 2018 Dr George was awarded the Friendship Medal by chinese Vice Premier Dr Liu He for services to China. This award is the highest honour granted by the chinese government to foreign experts.
Lecture title "The Global Water Community: Opportunities for Scientists and Engineers"
Abstract
A presentation on how the world is changing and indicating that many water issues are trans boundary. The skills needed for the global market place are discussed and the need for experts in the water sector who think globally. The availability of an international water community is discussed and finally some opportunities for international exchange are presented.
Show Less -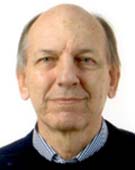 Dr Lloyd Townley
Dr Lloyd Townley has 40 years of experience as a civil, water and environmental engineer.
Show More +
He gained his BE degree in Civil Engineering at Sydney University, MS in Environmental Engineering Science at Caltech and PhD in Hydrology and Hydrodynamics at MIT. He is recognised as an international expert, as a specialist in integrated water management and numerical modelling of hydrological systems, and as a highly skilled researcher, consultant, leader, manager and mentor. Dr Townley has broad knowledge across a range of industry sectors, and very specialised knowledge in quantitative scientific methodologies to address the problems that arise. He has worked in senior positions (i) on faculty at the University of Western Australia, (ii) as a principal research scientist at CSIRO, (iii) as a principal consultant with CDM Smith and others and (iv) in a global water management role with Rio Tinto. He has worked on behalf of proponents of projects; for community groups reviewing proposals for projects and mine closure plans; for Government agencies reviewing work undertaken by companies, consultants and other Government agencies; in due diligence teams assessing the risk associated with mergers and acquisitions; as an expert consultant in formal Government inquiries; with other professionals developing industry guidelines; and with researchers advancing the state-of-the-art. Dr Townley's breadth of experience allows him to assess situations quickly and to understand the perspectives of a wide range of stakeholders. Dr Townley believes in the advantages of a quantitative approach. He has wide experience in mathematics, simulation methodologies and software engineering. His academic publications suggest a focus on groundwater and hydrogeology, especially on surface water – groundwater interaction, the response of aquifers to periodic (tidal and seasonal) forcing, and model calibration. But his experience spans surface hydrology, hydraulics, aquatic ecology and some aspects of geotechnical engineering. He has worked on studies of the Upper Nile Basin in Central Africa, the Terengganu River Basin in Malaysia, groundwater-surface water interaction in the Murray-Darling Basin and Condamine River in Australia, and upper tributaries of the Amazon River in Peru. He has taught professional short courses in Egypt, Thailand, Vietnam, China, USA and Australia.
Lecture title "Water Resources Management"
Abstract
"Water resources are natural resources of water that are potentially useful. Uses of water include agricultural, industrial, household, recreational and environmental activities" (Wikipedia). Humans and most living things require water to survive, grow and reproduce. Rather than attempting to trace the history of water resources management through thousands of years of history, this talk will focus on the last ~100 years. In this short period there have been enormous changes in our understanding of water resources, the scientific and engineering methods that we use to manage water and water quality, the recognition of water resources management and environmental management as highly interdisciplinary fields, and increasing stress on water resources in many countries around the world. Water resources management has moved from a focus on water supply, especially the supply of drinking water to houses in cities, to multi-objective management, where the competing needs of farmers, industries, people and the environment need to be balanced. Reuse and recycling are now important contributors in the pursuit of water supply security, or in integrated water resources management (IWRM). There are special challenges associated with rivers that pass through many countries (e.g. the Danube, Rhine and Mekong Rivers) or many states (e.g. the Murray-Darling or Yangtze Rivers), with groundwater in aquifers that underlie many states (e.g. the Ogallalla Aquifer) or where estuaries and lakes receive inflows from many states (e.g. Chesapeake Bay or Tai Lake). Water resources management requires teamwork and negotiation between many people. The technical and social challenges range across many scales in space and time. Once water resources are diminished or the water quality is impaired, the time required to restore water resources is generally much longer than the time it has taken to damage them.
Show Less -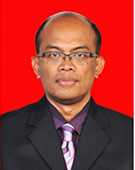 IGNASIUS DWI ATAMA SUTAPA
Ignasius D.A. Sutapa, is currently Associate Professor of Chemical and Envirornmental Technology at Indonesian Institute of Sciences.
Show More +
Appointed as Executive Secretary of Asia Pasific Centre for Ecohydrology (APCE) – UNESCO Category II from 2011 to 2016, and becomes Executive Director of APCE since August 2016. Strongly involved in Indonesian National Committee of UNESCO IHP as Vice Chairman since 2016, and appointed as Chairman of UNESCO Regional Steering Committe (RSC) of IHP for Asia Pacific Region since 2017.
Lecture title "ECOHYDROLOGY AS NEW TOOL TO STRENGTHEN WATER SUSTAINABILITY AND ECOSYSTEM SERVICES"
Abstract
Asia Pacific region has five major issues related to the environment and water resources that challenge the world: weak of water and sanitation services, floods and droughts due to climate change, loss of biodiversity, increased potential for water conflicts and environmental pollution. Various efforts are made by countries in the world to overcome these problems either alone or through cooperation. Ecohydrology is a trans disciplinary science studying the interaction of hydrological processes and the dynamics of biology and/or ecology in various spatial, temporal conditions and human life practices around its environment. The concept of ecohydrological science is believed to be a solution in dealing with the problems of water resources in the world, thus becoming one of the themes in the IHP phase VIII, covering the potential aspect of water resources; sector and population; social, environmental and economic impacts on development; ecosystem services and potential water damage. The Asia Pacific Centre for Ecohydrology (APCE) is a Category II Institution under the auspices UNESCO, hosted by the Government of the Republic of Indonesia through the Indonesian Institute of Sciences (LIPI) since March 28, 2011, has duties and functions in the effort to identify issues of water resources problems in the region Asia and The Pacific as well as potential solutions through the concept of ecohydrology.
Show Less -